ClearPay X Chemical Warfare
WANT IT
|

 
GET IT
|

 
PAY IN FOUR
At checkout, select Clearpay as payment method
No new cards, use your own existing payment card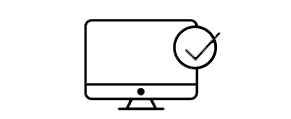 Simply complete your checkout
No long forms, instant approval online
Pay over four simple instalments
Pay every 2 weeks, enjoy your purchase right away
All you need to apply is a debit or credit card , to be over 18 years old, and to be a UK resident
Clearpay is a payment service allowing us to offer customers the ability to make purchases instantly and then pay for them in 4 automatic installments, split in a way that best suits you. You chose how much to initially pay upfront, and the remaining payment is split over 3 instalments made every 2 weeks without any interest.
Just shop on shein.co.uk and check out as normal. At checkout, choose the Clearpay payment method. You will be directed to the Clearpay website to register and provide payment details (Visa or Mastercard).
If you have used Clearpay before, just log in to your Clearpay account.
Then complete your order – easy!
3:Can I use Clearpay if I am an international customer?
Clearpay is only available to customers with a UK billing address. Customers with international billing addresses will not be able to create an Clearpay account.
4:How does the Clearpay payment schedule work?
Clearpay customers must make their first payment at the time of purchase. The remaining three payments are deducted every 2 weeks in automatic installments from your selected payment method. If you would like to make additional unscheduled payments before they are due, you may log in to Clearpay to make your payments early. Clearpay will then adjust the amount owed accordingly. You can log in to your Clearpay account anytime to view your payment schedule or make a payment before the next due date. Click
here

 
.
5:What if I can not pay an Clearpay installment?
A £10 late payment fee will be charged if funds are not available at the time the automatic payment is due. An additional £7 fee will be charged if the missed payment is not made within 7 days.
6:Is there a limit to how much I can spend on a single Clearpay transaction?
Clearpay is only available with orders totaling between GBP£0.01—GBP£1,000.00
7:What products are not eligible for Clearpay?
Clearpay is not available on gift card purchases.
8:Where can I find out more about Clearpay?
Visit the Clearpay website here for a comprehensive list of FAQs here and check out Clearpay's Privacy Policy found
here

 
.
9:What if I want to return whole/part of my order?
Just follow our return policy. You can find it
here

 
.
Clearpay will update to your installments amount once we register your return. Clearpay will adjust your payments from your last instalment backwards. This means your final payment might be reduced to zero, but the rest of your payments stay the same.
Financial refunds can take up to 7 business days depending on your financial institution. If you have any questions you should follow up with them asap.
10:Why have you taken 2 payments out of my account?
Sometimes Clearpay run a pre-authorisation check where they temporarily hold a small amount from your account - up to the value of your first instalment (plus 1 pence) for online purchases to make sure your nominated card is working right.
Once this check is approved, clearpay will instruct the bank to void the transaction. Sometimes it might appear on your account as a second payment.
Don't worry though - it is not a second payment and it will be resolved on your account shortly, if you have any trouble, please contact Clearpay
here

 
.
11:Can I make an early payment?
Yes! The PAY NOW button in your account lets you make a payment any time before an instalment is due, but your remaining instalments dates will stay the same - unless you choose to pay these early too!
If you would like to bring your instalment dates forward, you can submit your request on Clearpay but it has to be more than 24 hours before an instalment is due.
For more information just click
here

 
as Clearpay is available for quick and simple, self service solutions.
Late fees and additional eligibility criteria apply